Keeping Your Employees and People Around Them Safe is Your Top Priority.
A single assessment isn't enough to measure safety. That's why we use a comprehensive set of safety-focused measurement tools to help you accurately predict which applicants are most likely to be safe employees.
Standard Interviews Aren't Enough to Ensure You're Hiring Safe Employees
We worked with a large manufacturing organization to determine the relationship between one of our key safety measures and job performance. Results showed that our Outlook Inventory assessment predicted 100% of the top performers (5 point ratings on the graph) and 100% of the poor performers (1 and two point ratings on the graph).
The accuracy of our process can be shown with the commonly used correlation coefficient measurement. The correlation coefficient between SDS scores and future job performance for this organization was .472. That's about 18% better than a well-done structured interview, which averages about .40.
The Outlook Inventory can be given to all of your applicants well before you decide who is worthy of an onsite interview. In other words, it's much faster and cheaper than an onsite interview.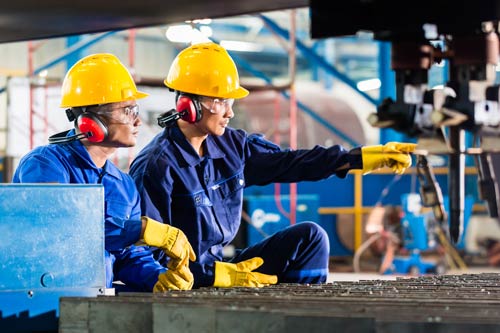 Predict which applicants are most likely to be safe in any job scenario.
Gain a clear, concise, and accurate assessment of your applicants well before they walk into the door.
Reduce Turnover and Save Money
Keeping good employees is more cost effective than hiring and training new employees. Retail establishments, call centers, shipping companies, part-time positions, and seasonal work are all characterized by above average turnover, which can be reduced by hiring the right people.
A hiring process that is customized to the job and to the culture of the organization
Keys to reducing turnover from an employee selection perspective include:
Hiring people who fit your company's role and culture
Hiring people who do not have key turnover triggers
Hiring people who will be good at the work
Each of these objectives requires the use of a hiring process that is customized to the job and to the culture of the organization. A standard application screen and interview will certainly not be successful, and off-the-shelf testing won't be enough.
It has been demonstrated in repeated studies that by using a custom validated employee selection program, turnover can often be reduced by 75% or more. In one extreme case, our tools and processes helped a large call center reduce turnover from 400% annually to under 10% annually!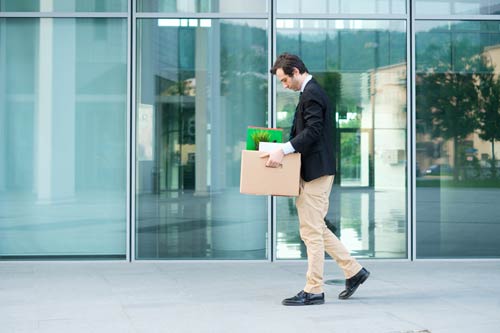 Reduced Turnover in Large Retail Organization 75%
Reduced Turnover in Large Petrochemical Organization 82%
Reduced Turnover for Truck Drivers in a Shipping Organization 75%
Do More With Less By Hiring More Productive Employees.
One of the best ways to improve productivity is by hiring high character people who work both hard and smart, and embrace continuous improvement.
By leveraging predictive analytics and industrial/organizational psychology, we've developed and validated a process to build custom employee selection solutions for any imaginable job.
Step One
Comprehensive job Analysis to learn about the job in question and map the key predictors of future job performance. Additionally, practical information such as the number of people to be hired, the perceived difficulty of finding qualified candidates and the size of the organization will also be discussed during this step.
For example, the approach used to hire a single operations manager into a twenty-person company will be different from the approach to hire 100+ engineers per year into a Fortune 500 organization.
Step Two
Build and validate the steps of the selection process. An example process for a high level executive is outlined below:
Peak Selection Online Screening will initially be used to ensure that finalists have the expected minimum and preferred qualifications, as well as having a personality profile that doesn't conflict with job duties and a reasonable level of common sense problem solving ability. Data from online screening is automatically evaluated and combined using learning algorithms that go far beyond a resume screen in both the volume of data and precision of analysis.
A best practices Structured Situational Interview is conducted to verify candidate education and experience and ensure that the candidate can communicate effectively over the phone. This also provides candidates an opportunity to learn more about the position and the organization.
For many roles, Problem Solving is measured using job-related assessments that focus on core thinking skills and/or job knowledge that you would expect an applicant to know prior to being trained.
Finalists (typically three) are brought on-site for a Structured Situational Interview. Where appropriate, Work Demonstration Exercises are also done during this visit.
Using all of the data from the above steps, a Baseline composite score is automatically calculated. The Baseline score is a statistically optimal prediction of a person's likelihood of success on a scale from zero to 100 (70+ is a "good" score).
The HireScore Talent Portal is used to track and rank applicants through a real-time process which presents key data in a user-friendly, actionable manner.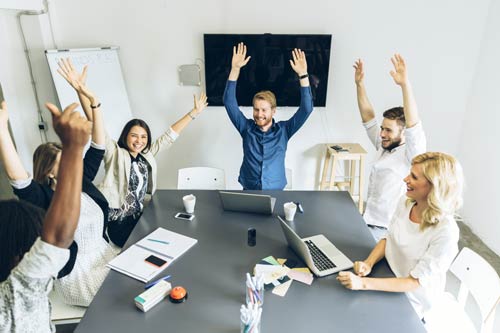 Large Petrochemical facility in Alaska: 96% hiring success rate.
Mining Operation: 0% turnover after hiring over 100 people.
Collection Agency: increased collections to "highest ever" status.
First retail store out of over 1,000 stores: reached "elite status" faster than any other store by hiring 100% of their employees using our processes.
A Great Sales Team Starts With Hiring the Right People.
Without a solid sales team, even the best product or service doesn't stand a chance. Peak Selection uses a whole-person approach to recruiting and screening people who have the highest probability of being able to sell your products and services to your potential customers.
Our custom process includes all or some of the following features
The Peak Selection Online Application is 40% more accurate than a standard resume/application screening. A person's education, training, and work history may all be related to their ability to improve sales. This data is automatically evaluated using learning algorithms that go far beyond a 30-second resume screen.
The Peak Selection BVI is designed specifically to measure how well a person's personality fits the job in question. 30 personality dimensions are carefully mapped to the job, and candidates are compared to the ideal in a systematic and fair fashion. The BVI is the perfect tool for identifying sales personnel who fit your organization's needs.
Work Demonstration Exercises are sometimes used to allow finalists to demonstrate their abilities while doing job-related tasks, such as making a sales presentation. Trained assessors observe and rate performance on key dimensions including problem solving and active listening.
Structured Situational Interviews are used to learn more about a candidate's job-related behavior using questions and scoring keys designed by experts. The ability to educate, persuade, and represent the brand effectively are keys to success for most sales roles.
Baseline composite scoring is used to create a statistical optimal prediction of a person's likelihood of success. Data on new hires is gathered after they have been on the job and linked back to the original predictor data in order to have a learning process that doesn't repeat the same mistakes.
The HireScore Talent Portal is used to track and rank applicants through a real-time process which presents key data in a user-friendly, actionable manner.
After analyzing the job carefully, we cast the widest possible net, hitting over 100 job boards with automated postings and layering specialized recruitment efforts to match the position.
We provide automated postings and layering specialized recruitment efforts to match the position.
Continuous Improvement Requires Effective Training for Your Employees.
Our customized SkillBuilder platform identifies and addresses core skills and location-specific requirements, and provides you with an easy-to-understand framework for creating individual development plans.
Real World Case Study
When a seven-location petrochemical organization wanted to build a customized competency assurance program that wasn't linked to proprietary training solutions, they turned to SkillBuilder. By working with local job experts, a core program was able to be created for the majority of their workforce and then add site by site modifications to account for important differences across the organization.
Benefits of the Peak Selection SkillBuilder Competency Assurance Platform
Customized training typically saves companies significant money
Customized training is preferred by employees
Custom training allows for upskilling which is preferable to "minimum standards" training
The SkillBuilder system is used as a testing platform, a data storage platform, and a reporting platform
Browser-based platform with no software loading
SkillBuilder has the advantage of a proven technology framework without having the disadvantage of off the shelf solutions that never quite fit.
Continuous improvement requires effective training for your employees
Finding Qualified Candidates Can Sometimes be a Challenge.
Peak Selection will work with you to ensure that you have the applicants you need to be successful. Whether that means finding a single neurosurgeon or females interested in driving dump trucks, we have the expertise and the desire to connect you with great candidates.
Keys to attracting a diverse pool of qualified candidates include:
Always treat candidates with great respect
Start with large pools of people pre-qualified to match your desired skills, knowledge, behaviors, and culture
Do not use impersonal tracking systems, which focus on kicking out candidates based on keywords or arbitrary grade point averages
Cast an extremely wide net to include 100+ job boards, massive social media campaigns, and targeted niche job boards or publications
When appropriate, use targeted Google Adwords, Facebook ads, and niche site advertising
Create evergreen recruitment programs that build your pools long before standard postings would take effect
Layer direct contact recruitment using specialized third-party recruiters as necessary
Use specific and general referral programs customized to the situation
Become an employer of choice
The challenge is often more about finding qualified candidates than it is about screening and ranking candidates
Diversity of the applicant pool is an important consideration